Youm-e-Ashur processions observed across Pakistan, no incidents reported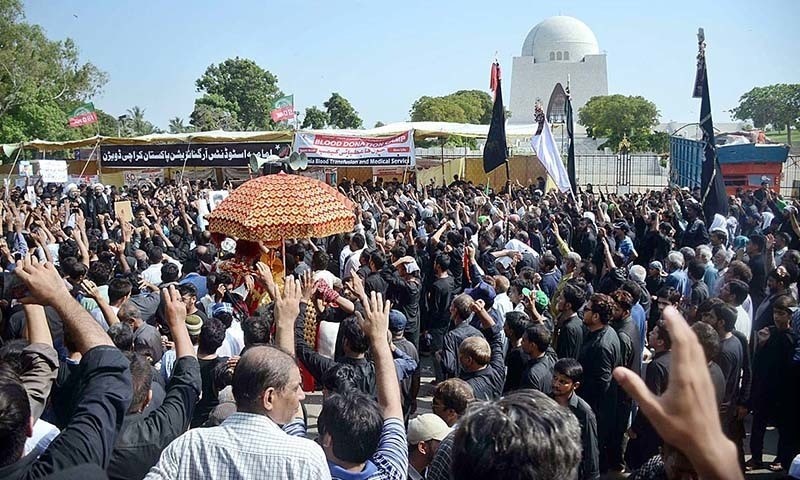 Youm-e-Ashur' the 10th of Muharram-ul-Haram, was observed today on Friday with due solemnity to commemorate the sacrifices rendered by Hazrat Imam Hussain (RA) and his 72 companions.
Zuljinah, Taazia and Alam processions were taken out from all cities and small towns. Currently, majalis are under way, which continue till late.
Special security arrangements were made with police and law enforcement agencies deployed to avoid any untoward incident from occurring in the country.
In Karachi' the main procession left from Nishtar Park, with big and small processions taken out from various parts of the city.
Sindh Chief Minister Murad Ali Shah and Director General Sindh Rangers Major General Mohammad Saeed inspected the security arrangements in the city.
Phone services were suspended in the major cities of the country as part of security arrangements for the Youm-e-Ashur.
A ban on pillion riding in Karachi was imposed on Muharram 8 and was to be lifted on Muharram 10.