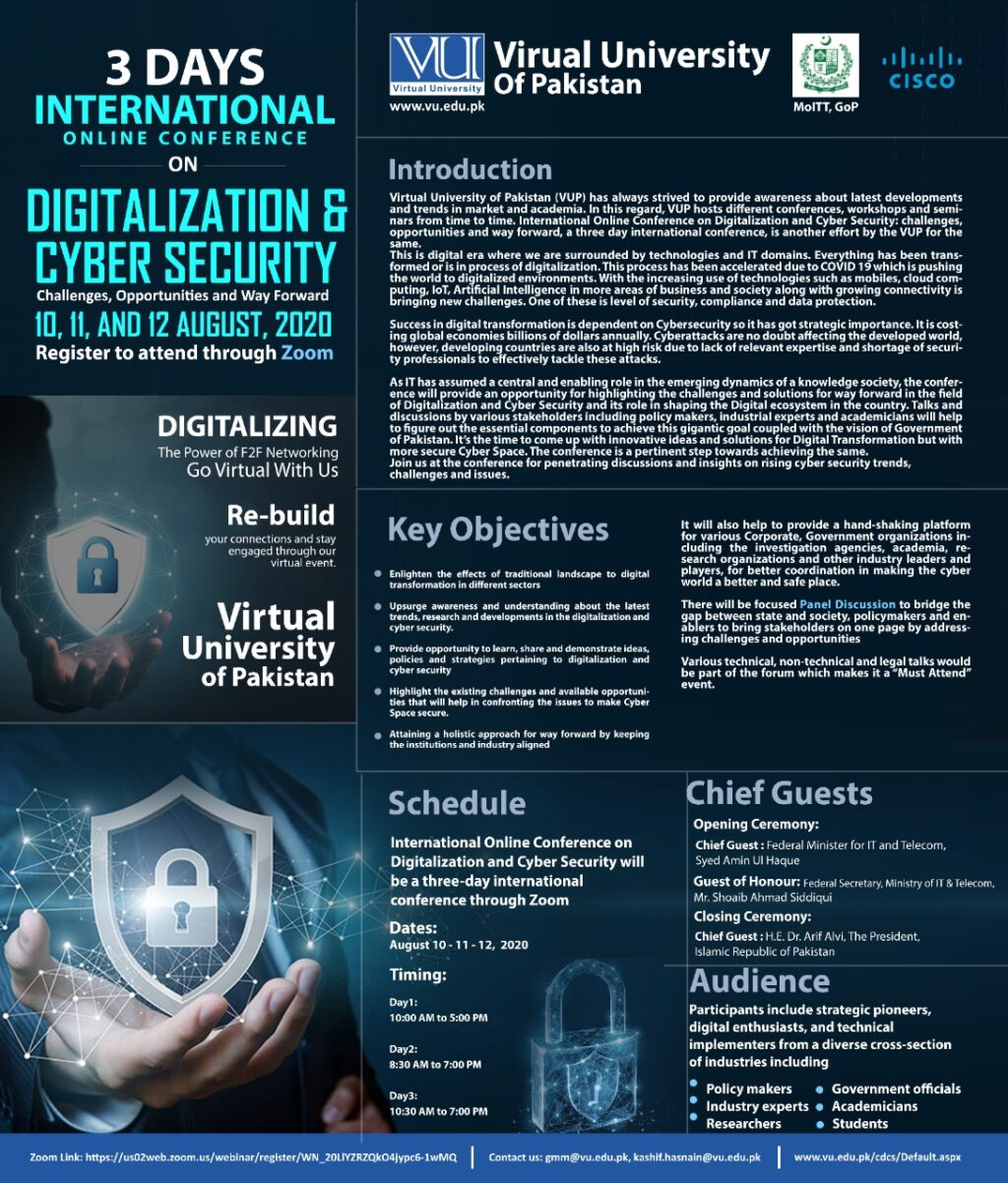 Virtual University of Pakistan (VUP) is organizing International Virtual Conference "Digitalization and Cyber Security" on August 10, 11 and 12, 2020 through Zoom. VU is Pakistan's first University based completely on modern Information and Communication Technologies which was established by the Government to provide extremely affordable world class education.
We would like to invite and welcome you to the Event to connect to the Chief Guest: H.E. Dr. Arif Alvi, President of the Islamic Republic of Pakistan's address at the Closing Ceremony of the Conference while Federal Minister for Information Technology & Telecommunication, Syed Amin Ul Haque and Federal Secretary for Information Technology and Telecommunication, Mr. Shoaib Ahmad Siddiqui at the Opening Ceremony.
As IT has assumed a central and enabling role in the emerging dynamics of a knowledge society, the conference will provide an opportunity for highlighting the challenges and solutions for the way forward in the field of Digitalization and Cyber Security and its role in shaping the Digital ecosystem in the country. Talks and discussions by various stakeholders including policy makers, industrial experts and academicians will help to figure out the essential components to achieve this gigantic goal coupled with the vision of the Government of Pakistan. It's the time to come up with innovative ideas and solutions for Digital Transformation but with more secure Cyberspace. The conference is a pertinent step towards achieving the same.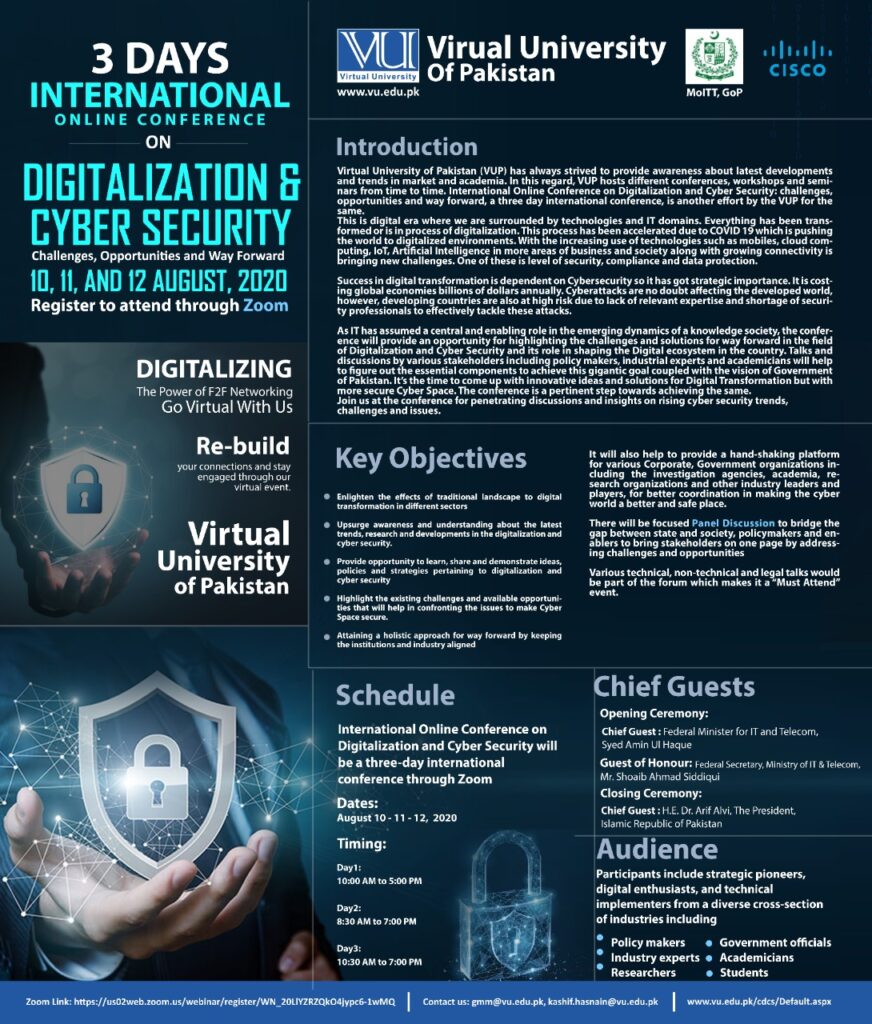 Digitalizing the Power of F2F Networking – Go Virtual with Us and register here to stay engaged:
ZOOM Registration Link: https://bit.ly/intlconfDCS
Upon successful registration of the Conference, you would become eligible to join the competition and a separate link would be shared to hook up.    
Timings:
Aug 10, 2020: 10:00 AM PST
Aug 11, 2020: 08:30 AM PST
Aug 12, 2020: 10:30 AM PST
E- Certificate will be provided to those participants who will attend all sessions.