Pilots observe strike globally at British Airways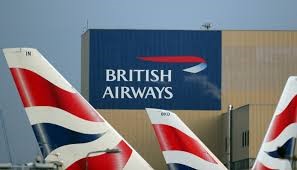 What has gone so wrong that British Airways pilots earning six-figure salaries are angry enough to strike? On Monday and Tuesday, the majority of BA's 4,300 pilots based at Heathrow and Gatwick will down tools for the first pilot strike in the airline's history. BA would usually operate almost 800 flights a day carrying 145,000 passengers, most of which would have now been cancelled or rebooked.
In the midst of Britain's political turmoil, it seems fitting that the flag carrier should also be lumbering into crisis. In cost and cancellations, the strike will likely eclipse even the bitter BA cabin crew dispute of 2010-11. An eight-month pay negotiation has broken down, despite an offer worth 11.9% over three years having been made.
Pilots represented by the Balpa union have rejected this and have asked for the kind of profit share enjoyed by directors, plus an above-inflation pay guarantee.
Few people would be dissatisfied with a BA pilot's pay. Perhaps only Álex Cruz, the company's chief executive, who is currently paid £1.3m, would be pained to earn a captain's £167,000 plus allowances. But Cruz firmly believes the pay deal on offer is good enough. When strike dates were announced, he said blame laid "squarely at the door" of Balpa.