Youm-e-Ashur observed across the world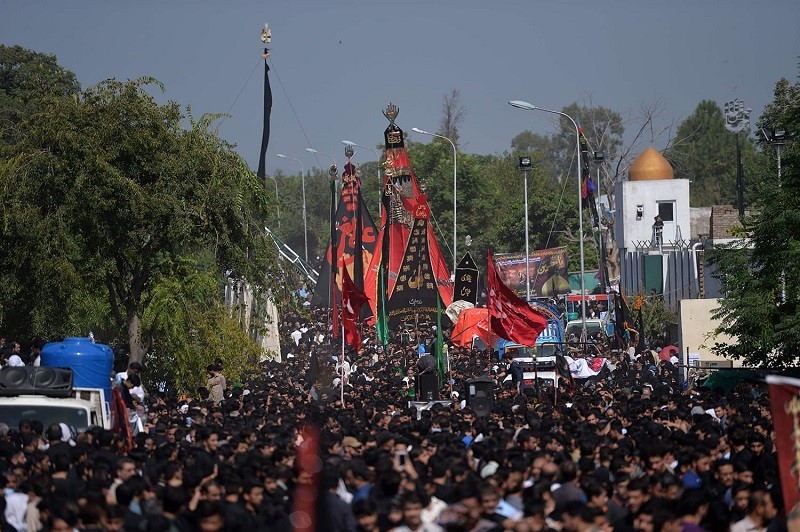 Yaum-e-Ashur, the tenth of Moharram, is being observed today across the country with due solemnity to pay homage to the supreme sacrifices rendered by Hazrat Imam Hussain Razi Allah ho Ta'ala Anho and his companions in Karbala.
Alam, Zuljinah and Taazia processions are being taken out in all the cities and towns of the country. Ulema and Zakireen are highlighting the teachings of Hazrat Imam Hussain and various aspects of Karbla tragedy.
Strict security measures have been put in place along the routes of processions to avoid any untoward incident.
The main procession will proceed from Nishtar Park in Karachi, while big and small processions will be held in various other parts of the city.
In Lahore' the main procession will begin at Nisar Haveli and, after passing its traditional routes, will culminate in Karbala Gamay Shah in the evening. In Peshawar, the first procession of Ashura day will emerge from Imambargah Agha Syed Ali Shah Rizvi from Mohallah Chirikoban near Muslim Meena Bazaar.