Youm-e-Ashur being observed across the world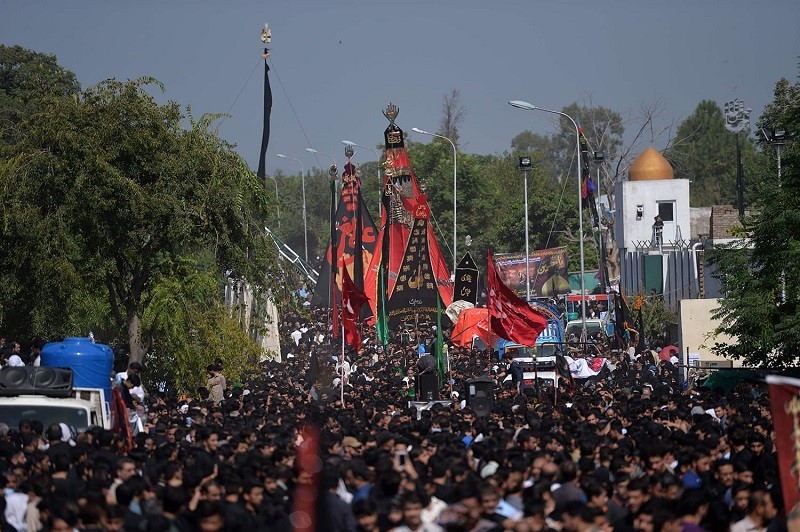 Yaum-e-Ashur, the tenth of Moharram, is being observed today across the country with due solemnity to pay homage to the supreme sacrifices rendered by Hazrat Imam Hussain Razi Allah ho Ta'ala Anho and his companions in Karbala.
Taazia, Alam and Zuljinah  processions are being carried out in all the cities and towns of the country. Ulema and Zakireen will highlight the teachings of Hazrat Imam Hussain and various aspects of Karbla tragedy, especially through the majalis held at night.
Special and strict security measures have been put in place along the routes of processions to avoid any untoward incident. Partial suspension of mobile and internet services are being made in different cities to ensure security and that no mal incident takes place.
People are also advised to stay safe from Covid-19 and take measures in this regard. Traffic police and rescue teams will also perform duties in all areas, where ever required.