WhatsApp offers a new feature, dark mode. Is it dark enough??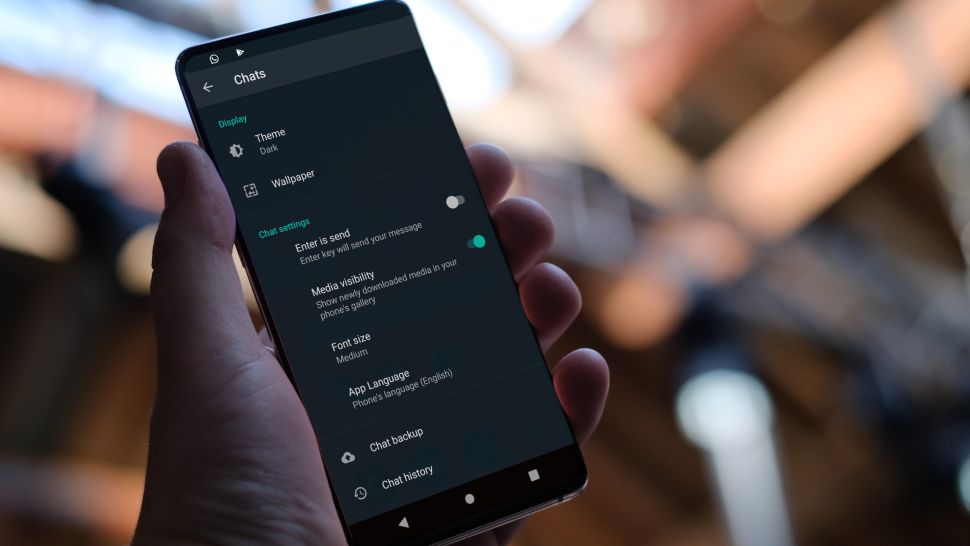 After many months of speculation and hints, WhatsApp dark mode has finally arrived for beta testing on Android, and I've been using it full-time since it arrived. It's rather nice, and it's certainly easier on the eyes at night than bright green and white, but there's just one problem: it's still not dark enough.
First, there's the app's main background. Rather than black, it's a dark greenish gray. That's all find and tasteful, but on an AMOLED screen you really want the background to be fully black so those pixels are switched off and not draining your battery.
Yes, a truly black background would mean missing out on the fun WhatsApp wallpaper (peer closely – can you see it?) but that's a small price to pay. Even if you enter the app's wallpaper settings and choose 'solid color', the darkest swatch isn't actually black. If you want a truly black background, you'll have to create a black image and set that as your wallpaper. That's quite a lot of hassle.