Tax Amnesty scheme ending on Jun 30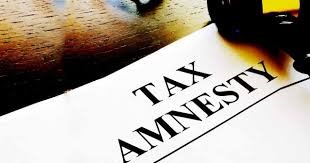 The Pakistan government has announced a new tax amnesty scheme on Tuesday to offer non tax filers an opportunity to come clean until June 30. The scheme was approved at a cabinet meeting chaired by Prime Minister Imran Khan.
Dr. Abdul Hafeez Shaikh, adviser to the prime minister on finance, said the scheme is people-friendly, easy to understand and implement with realistic goals. "The objective of the scheme is not to generate revenue but to make the economy more tax-compliant and documented".
(FBR) chairman Syed Shabbar Zaidi, Minister of State for Revenue Hammad Azhar, and Special Assistant to the PM on Information and Broadcasting Dr. Firdous Ashiq Awan accompanied Dr. Shaikh at the press conference.
Under the scheme, the assets within the country and abroad can be regularised after paying a certain amount. For legalising of properties, the value will be considered 1.5 times more than the FBR-assigned value. A rate of 4 per cent will be charged for legalising Benami assets (undisclosed assets) within the country while 6 per cent would be charged from those who want to park their money abroad.