Rana Sana Ullah off to prison on 14days remand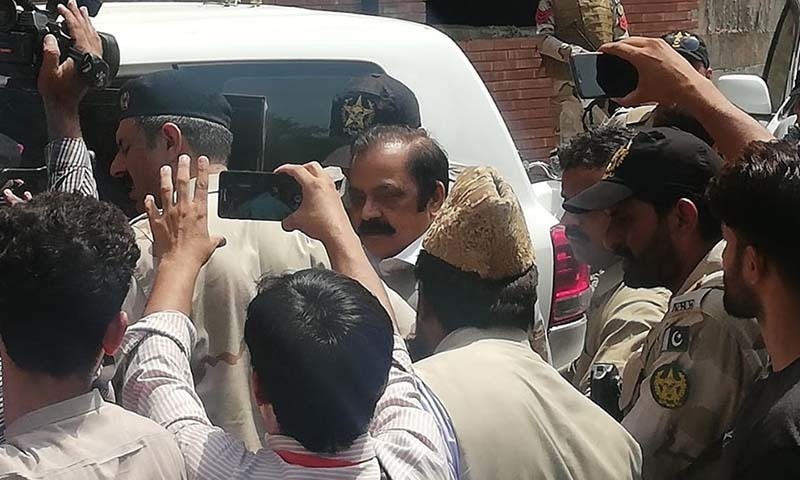 A day after his arrest, PML-N Punjab president MNA Rana Sanaullah Khan was sent to jail on Tuesday on 14-day judicial remand by a district court in Lahore.
Anti-Narcotics Force (ANF) officials presented the PML-N leader and five other suspects, Akram, Omer Farooq, Amir Rustum, Usman Ahmed and Sibtain Khan, before judicial magistrate Ahmad Waqas.
All six suspects were sent to jail on judicial remand. Following his arrest, Sanaullah was shifted to Lahore's Camp Jail. PML-N workers chanted the slogan 'lion lion' in the courtroom.
The PML-N leader's lawyer said that ANF had arrested Sanaullah after making a political case.
On Monday, Sanaullah was arrested in what is said to be a narcotics case involving proscribed outfits.
PML-N president Shehbaz Sharif has called a party meeting in Lahore on Tuesday (today) to discuss Sanaullah's arrest.