Prince Harry and Mehgan Markle sign Netflix deal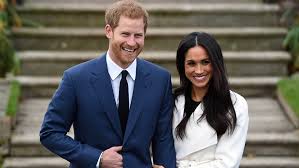 Prince Harry and Mehgan Markle have signed Netflix deal. According to details this is a multi-year deal with Netflix to produce films and TV series on informational and hope based content.
The Duke and Duchess of Sussex, who recently shifted to Santa Barbara in California have announced to set up a production company to develop projects for Netflix.
In a statement shared by them, "Through our work with diverse communities and their environments, to shining a light on people and causes around the world, our focus will be on creating content that informs but also gives hope.
As new parents, making inspirational family programming is also important to us, as is powerful storytelling through a truthful and relatable lens.
A nature documentary series and an animated series focused on inspiring women are among the first projects, which the couple said aim to "share impactful content that unlocks action."
No financial terms were disclosed.