DJ Erick Morillo found dead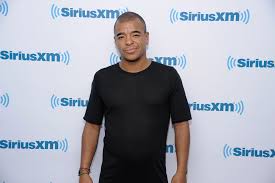 The forty-nine years old DJ Erick Morillo was found dead in Miami Beach. He was famous DJ for his super hit "I like to move it".
A call was received at 911 on tuesday morning and then the police responded and recovered the dead body.
Morillo was born in 1971 in New York and raised between Colombia and New Jersey. Morillo, also a record label owner and music producer, started DJing as a teen and eventually became among the highest-paid DJs in the world. Morillo was most popular for the international dance hit "I Like to Move It," which topped charts on several continents and appeared in Dreamworks' Madagascar movies.
The cause of his death will be shared after the police investigations and medical examination. However details also reveal that Morillo was due to appear in court in a week's time due to the allegations of sexual harassment against him. He was accused of making unwanted sexual advances towards a woman when they were having drinks.
The late DJ originally denied the accusations but turned himself in after the results of a rape kit matched his DNA.