Car crashes outside Cairo Hospital, nineteen dead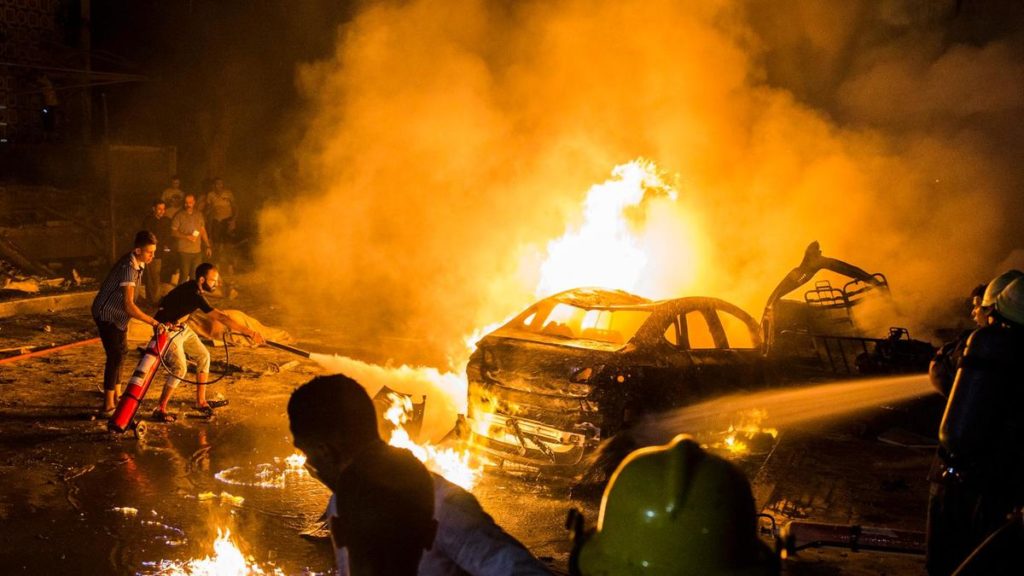 At least 19 people were killed and 40 others injured in an explosion outside the Egypt's National Cancer Institute in central Cairo.
According to details, a fast over speeding car collided into two other vehicles, that was followed by a blast. As soon as the explosion took place, everything could be seen into flames of fire. Injured were immediately taken to hospital where twenty people could not sustain their lives.
The Egyptian interior ministry claimed it to be linked with a terrorist operation. However this can be confirmed after the receipt of bomb and forensics reports.