Border tension increases, India deploys more troops to Occupied Kashmir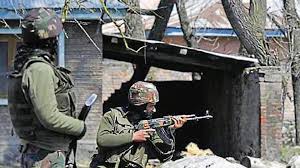 India has deployed ten thousand additional troops in Indian Occupied Kashmir. It has ordered for the evacuation of thousands of visitors, tourists and pilgrims to go out of Indian-controlled Kashmir.
According to sources, twenty five thousand will be deployed in next step.
The crack down started on early morning of fifth of August where Indian forces tried to restrict all public movement and closed all schools in the area. Telephone and internet services were also suspended while Kashmiri leaders were house arrested.
On third of August, the local government issued a security alert revealing the possibility of a militant attack in the Kashmir region. The Indian officials reveals that this would be the reaction to evidence found against Pak-army planned attacks.