Airstrikes in Afghanistan, twelve killed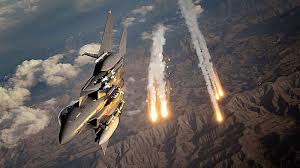 Twelve people were killed while eight others were wounded in air strikes and clashes in the Northern Takhar province.
The  clashes were erupted between Taliban militants and the security forces in Hazara Qeshleq.
Two days ago fourteen others were killed and nine injured in another set of clashes. These clashes took place in Kunduz province.
In another incident that took place in Wardak province, two improvised bombs went off. Five civilians were killed and nine others injured.