Youm-e-Ali celebrated across Pakistan under strict security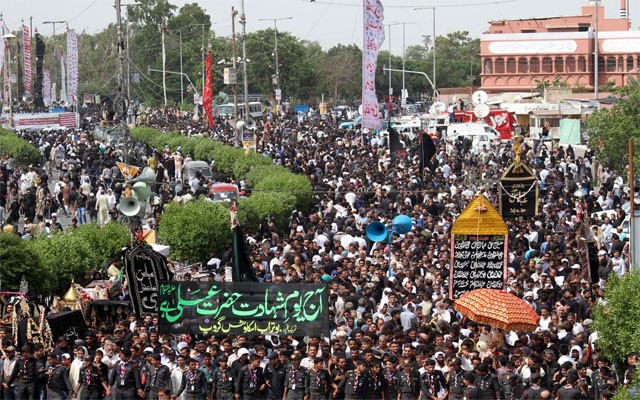 The martyrdom of Hazrat Ali (RA) was observed in the city on Monday with processions taken out from parts of the city to Saddar to mark the day.
Special security arrangements were chalked out by the authorities for the event that witnessed rallies from different organizations to remember the sacrifice of the fourth caliphate of the Islam.
The main procession of Youm-i-Ali in Karachi started from Nishtar Park where religious scholars highlighted different aspects of the life of Hazrat Ali (RA) and his teachings.
The participants offered Zuhrain prayers at Imambargah Ali Raza on main M.A. Jinnah Road where activists of Imamia Students Organisation also held demonstration against injustices meted out to Palestinians and other Muslims around the world.
After passing through its traditional routes, the procession culminated at Hussainian Iranian Imambargah at Kharadar.