Wife and eight others killed by man, accused of bad character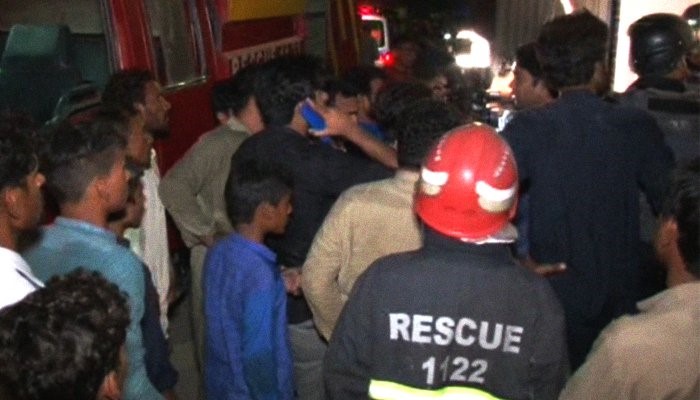 A man killed his wife and eight others of her family in the early hours of Monday morning here in the Hasanabad Gate No. 1 area before locking them up in a room and setting it on fire, authorities said, allegedly over honour and having suspicions about his wife's character.
The incident occurred at 1AM, Monday morning, when the man — identified as Ajmal — entered his in-laws' residence along with his father, Zafar, and brother Ashmal and opened fire, police said.
City Police Officer (CPO) for Multan Imran Mahmood said Ajmal, the primary suspect, used to work in Saudi Arabia and had returned to Pakistan a couple of days ago. Both he and his father Zafar were arrested and weapons recovered.