US targets pro-Iran militia bases in Iraq, Syria raids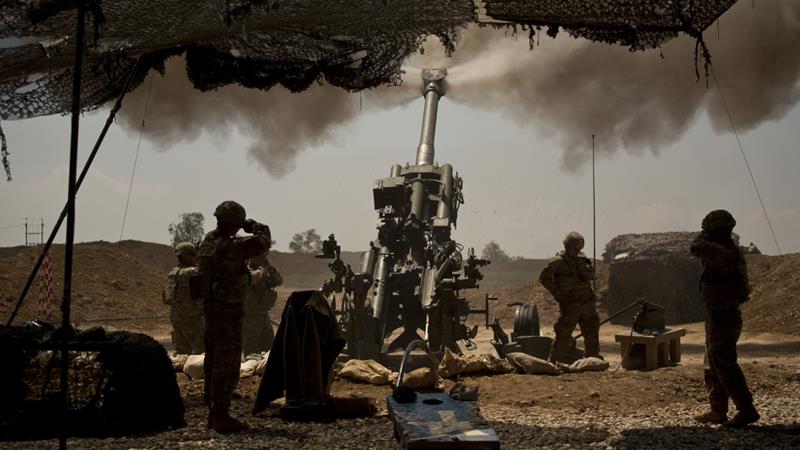 The United States military said on Sunday it carried out "defensive strikes" in Iraq and Syria against the Kataib Hezbollah armed group, two days after a US civilian contractor was killed in a rocket attack on an Iraqi military base.
Iraqi security and militia sources said at least 25 fighters were killed and at least 55 wounded following the air attacks in Iraq.
At least four Kataib Hezbollah commanders were among the dead, the sources said, adding that one of the raids had hit the Iran-backed group's headquarters near the western al-Qaim district on the border with Syria.
The targets – three in Iraq and two in Syria – included weapons-storage facilities and command locations used to plan and execute attacks, the statement added.