Updates to G20 Osaka Summit 2019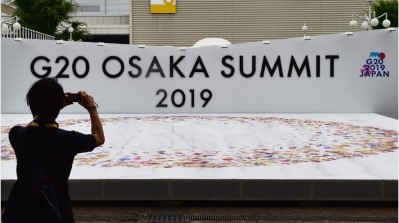 Kremlin spokesperson Dmitry Peskov described the meeting Friday between US President Donald Trump and Russian President Vladimir Putin as "intensive," and said an official invitation would be extended for Trump to visit Moscow next May.
"The agenda was quite intensive as far as the issues were concerned," Peskov said in a conference call with reporters after the meeting. "Time limitations certainly prevented a full exchange of opinions on the subjects that were covered, but nevertheless, they discussed that the level of bilateral, trade and economic relations [between the US and Russia] does not match potential. It was agreed to have a look what kind of factors are actually standing in the way of expanding our trade and economic cooperation horizons."
A White House official said Trump had not yet accepted Putin's invitation to visit Moscow next year for a May 9 Victory Day commemoration, but Peskov said a formal request was forthcoming.