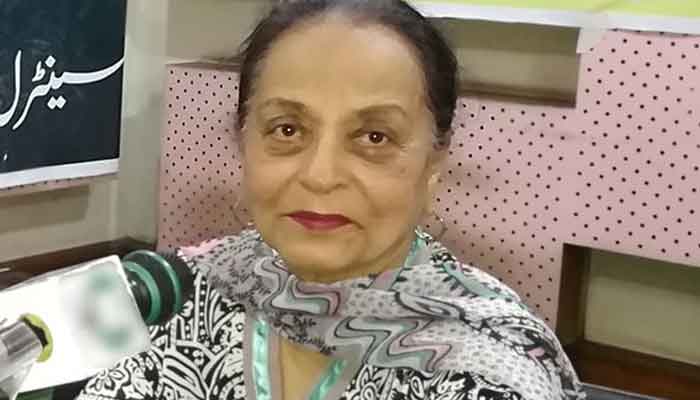 Famous TV actress Zaheen Tahira passed away at a local hospital at the age of . She was admitted to ICU two weeks ago due to a heart attack. Since then she was firstly on ventilator and later shifted to critical care unit (CCU). 
She was born in Lucknow, India in 1949 and died at the age of 70 years. 
She was one of the most senior and veteran actress in Pakistan television history. She dominated the TV screens in the late 1960s, 1970s and 1980s by portraying strong characters mainly on Pakistan Television Corporation (PTV) Karachi centre. She has appeared in over 700 drama serials in lead and supporting roles. She also produced and directed a few television series.  She played the lead role in Pakistan's record breaking serial Khuda Ki Basti by Shaukat Siddiqui.
In 2013, she received the Tamgha-e-Imtiaz (Medal of Distinction) by the President of Pakistan in recognition of her work in the Pakistani entertainment industry.
She had worked in a number of dramas, to name some,  Aroosa, Dastak, Kaali Ankhein, Kahanian, Des Pardes, Waqt ka Asman, Maasi aur Malka, Rastay Dil Ke, Kesi Hain Dooriyan, Shama, Dil Dia Dehleez, Chandni Raatein, Aina, Tujh Par Qurban.  Her last drama was Baban Khala Ki Betian, which premiered in June 2018.