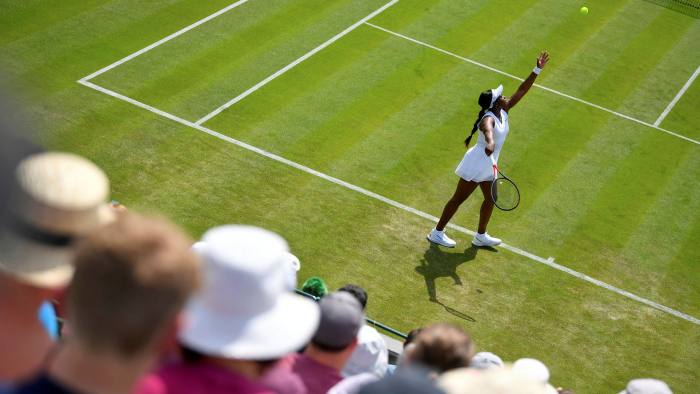 The Wimbledon tennis tournament is set to be cancelled this year, with the centrepiece of Britain's sporting summer becoming the latest big event to fall victim to the coronavirus pandemic.
The All England Lawn Tennis & Croquet Club, the 152-year-old institution that organises the Championships, will hold an emergency board meeting on Wednesday, with the annual competition likely to be called off for the first time since the second world war, according to people with knowledge of discussions at the club.
Over recent weeks, Wimbledon executives have held crisis talks with tennis governing bodies around the world. There was hope that the peak of the outbreak would have passed in the UK by the tournament's June 29 start date, allowing one of the world's four "Grand Slam" tennis competitions to go ahead.
But growing doubt over when the UK's lockdown restrictions will ease, uncertainty over whether players will be able to travel from all over the world, and the limited time left to prepare the south-west London grounds have led to growing pessimism over whether the event can be held.