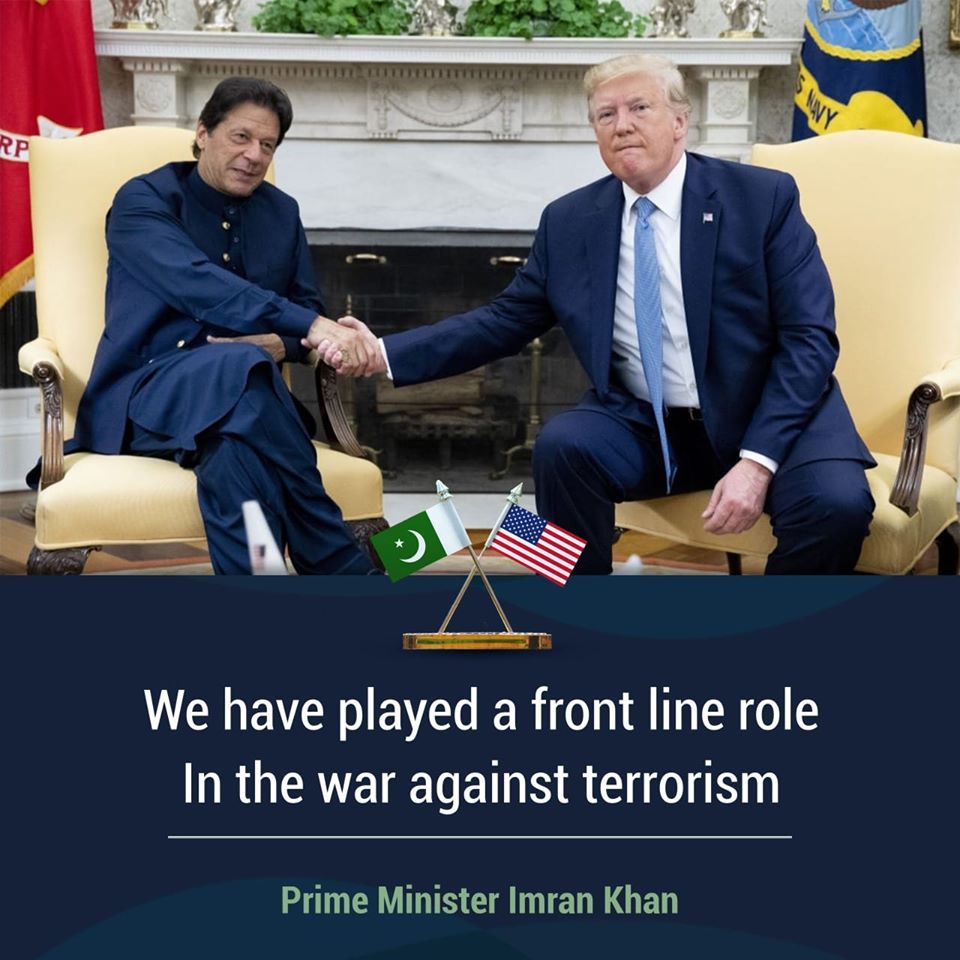 The Prime Minister of Pakistan met USA President Mr. Donald Trump at White House on Monday. 
After shaking hands and pausing for photos, as a large number of Pakistani-Americans gathered outside, Trump welcomed Khan into the White House.
The Pakistani leader held a one-on-one meeting with the US head-of-state, wherein the latter offered to mediate the Kashmir dispute between India and Pakistan.
Imran said, "Pakistan has always facilitated U.S in its war against terrorism and played a key role in combating terrorism. Since Pakistan has been a key ally of Washington; it has contributed more than any other coalition partner of the U.S. in this ongoing War against Terrorism."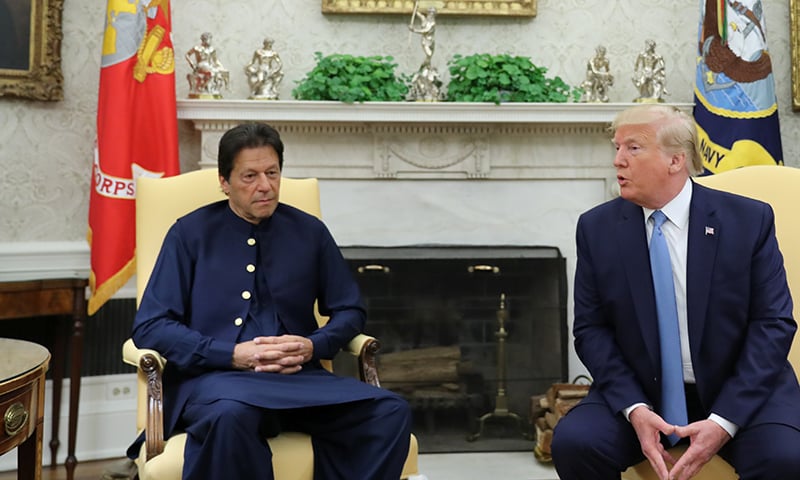 The US President offered to be a mediator in the Kashmir dispute between India and Pakistan and ensured full support, if called upon.
In addition, Khan said: "The USA is the most powerful country in the world and it can play a very important role for peace in the subcontinent.
"Over a billion people at moment are held hostage to Kashmir situation and I believe that President Trump can bring two countries together," the PM added.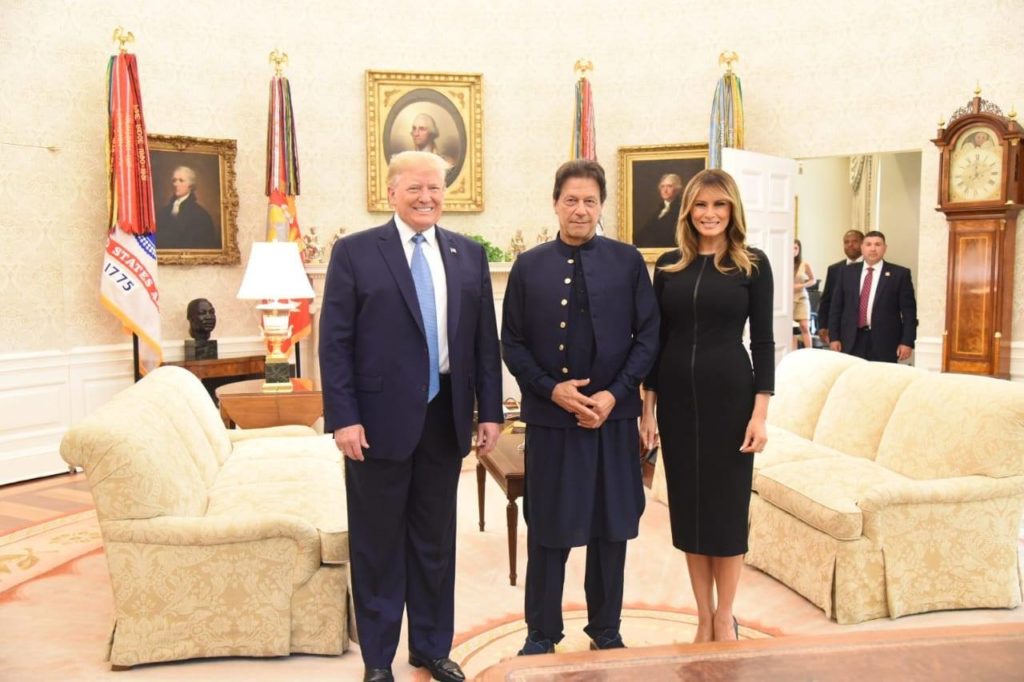 Shah Mahmood Qureshi shared, "The Prime Minister of Pakistan is here to showcase his vision of a "Naya Pakistan" and to start a new era of bilateral relations. We have come with a narrative of peace and prosperity in the region."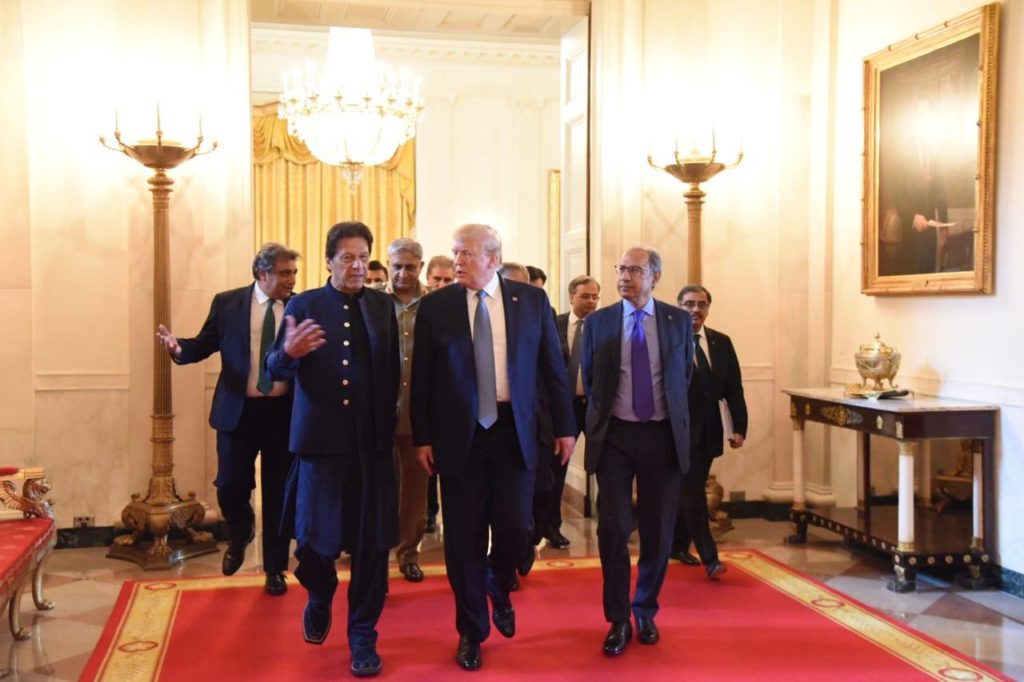 After the one-on-one meeting, there was an "extended meeting", wherein Chief of Army Staff (COAS) General Qamar Javed Bajwa and other military leaders were present.
According to the White House, the two leaders would focus on the strengthening of cooperation between Washington and Islamabad to bring peace, stability, and economic prosperity to a region that has seen far too much conflict.
Imran Khan's first visit to the White House and meeting Donald Trump may potentially improve the bilateral ties between the strategic allies. Both countries hope that this would be a step towards stable partnership between the two countries.