Prime Minister IK to visit USA for four days

The Prime Minister Imran Khan has to visit United States of America for a four days official visit.
The visit will include meetings with President Donald Trump (on 22nd July), other senior officials, Pakistani business community,  as well as an address to the Pakistani community in Washington (on 21st July). We wish this visit will bring positive image of Pakistan and will strengthen the peace of the region.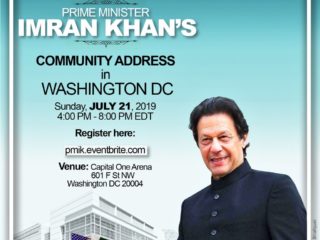 Good Luck Mr. Prime Minister, our eyes on you !