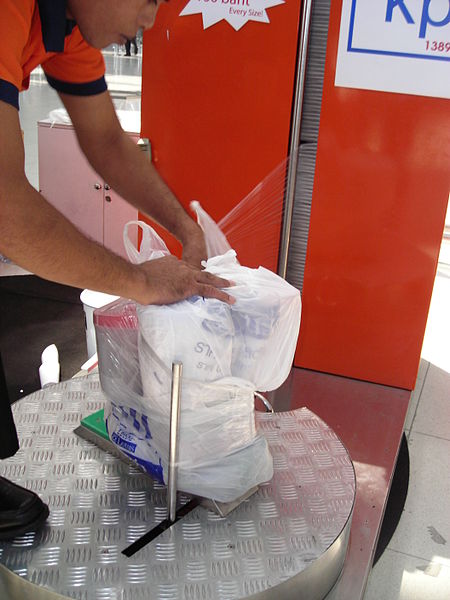 The Civil Aviation Authority has ordered all luggage bags to be wrapped with plastic sheet and termed it mandatory for all domestic and international travelers.
According to details, this instruction was passed from CAA in order to prevent any security lapses. For this purpose, luggage wrapping machines are being installed urgently at all airports. The cost of per bag wrapping is fixed at the rate of PKR. 50/-. This will help in preventing any theft of luggage, as often reported by many passengers. 
Although this is a part of security enhancements being followed at many airports, only a few have termed it to be mandatory, all others have kept this service at the choice of passengers. The Pakistani passengers have disliked this attempt and termed it to be unjust and a newer burden to the travelers.    
The CIA says it is going to use sheets 'made of very thin plastic' and would not cause much harm to the environment. 
Related News: CAA decision regarding wrapping of baggage
Related News: Criticism on newly introduced 'mandatory' baggage wrapping policy