PM Imran Khan to address nation on 18th August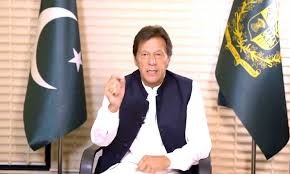 The Prime Minister of Pakistan Mr. Imran Khan will address the nation of 18th of August, 2019.
According to details shared by the PM's office, the Prime Minister will take the nation into confidence over the recent one year of government and its ministries performance.
In this regard, all ministries and departments have been directed to submit their latest one year performance report along with highlighting their biggest five achievements.  The deadline for submission is 9th of August.