Pakistan's first Moon sighting website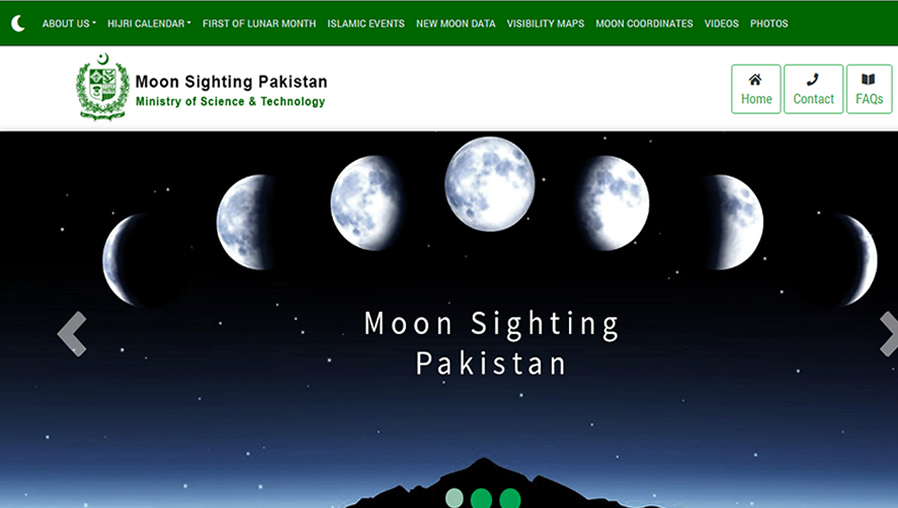 Pakistan has launched its first Moon sighting website. The website was launched along with Hijri calendar in a press conference by Mr. Fawad Chaudry, Minister for Science and Technology.

The website has been developed by the Ministry of Science and Technology, Government of Pakistan. The website is known as Moon Sighting Pakistan and can be accessed at www.pakmoonsighting.pk.
The site has other features such as monthly moon sighting reports, Hijri Calendar, Islamic events and visibility maps etc.
The sighting of new crescent moon is significant in Islam. The Islamic calendar or Hijri calendar is based on moon's cycle. The hijri month starts on the day following the observation of a new crescent, soon after a conjunction.