Pak Suzuki launches 'The All New Alto' Alto 660cc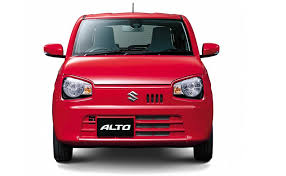 Pak Suzuki Motor Company has finally launched the long awaited "THE ALL NEW ALTO" on Saturday.
The launching event was organized at Pak China Friendshio Centre in Islamabad.
The newly launched Alto is a 660cc car being offered as a replacement to the Suzuki Mehran.      
Vehicle Prices: 
Vehicle Features and Specifications:
The Car for the new generation
Fuel Efficient
Spacious
Modern Design
Japanese Technology
Warranty three years or sixty thousand kilometers
Proportions to drive for
Irresistibly stylish back
Enhanced comfort and convenience
SRS Airbags
ABS with EBD
 
The company has also offered a new website for the new Alto  660cc. For details visit www.allnewalto.com.pk. 
For more details about Suzuki products please visit the https://www.paksuzuki.com.pk.