NACTA bans two more organizations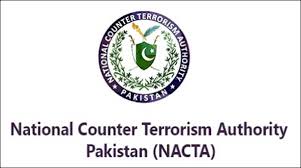 Nat­i­o­nal Counter Terrorism Aut­­h­ority (Nacta) has placed a ban on two organizations, Hizbul Ahrar and Baloch­istan Raaji Ajoi-R-Sangar (BRAS). Both the organizations were termed an unfit under Section 11-B of the Anti-Terrorism Act, putting their members and activities under surveillance.
Seventy-one such organisations are already on the list.
A security official said the ongoing operation against the proscribed organisations would continue till the achievement of results under the National Action Plan.
The National Counter Terrorism Authority founded in 2009, commonly called Nacta, is a Pakistani internal counterterrorism authority. It is mandated to devise a counter-terrorism strategy that should address short, medium and long-term goals and devise action plans for their implementation.