Karachi Railway illegal encroachments, affected protest demolishing their homes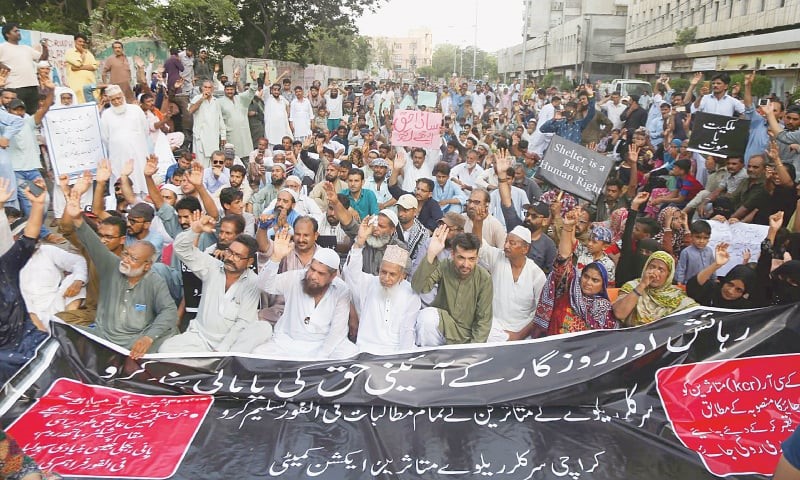 The Sindh government also expressed solidarity with the affected families, announcing that it was arranging their rehabilitation on an emergency basis.
Holding placards and banners inscribed with their demands, the protesters took out a rally from Regal Chowk. Shouting slogans against the government's campaign, they marched towards the Karachi Press Club.
Civil society members and rights activists — part of the KCR Action Committee — also joined the rally led by committee's chairman Haji Khan Badshah.
Rights activists Nasir Mansoor, Asad Butt, Arif Hasan, Karamat Ali, Zehra Khan, Safina Gul, Khizar Qazi, Farhat Parveen and Faisal Edhi joined the rally.
A big banner containing their demand reads: "Housing is a basic component of social protection."
Mr. Badshah said the government was obligated to ensure housing for all in its policy and principles of the Constitution.