'Two moons' mystery solved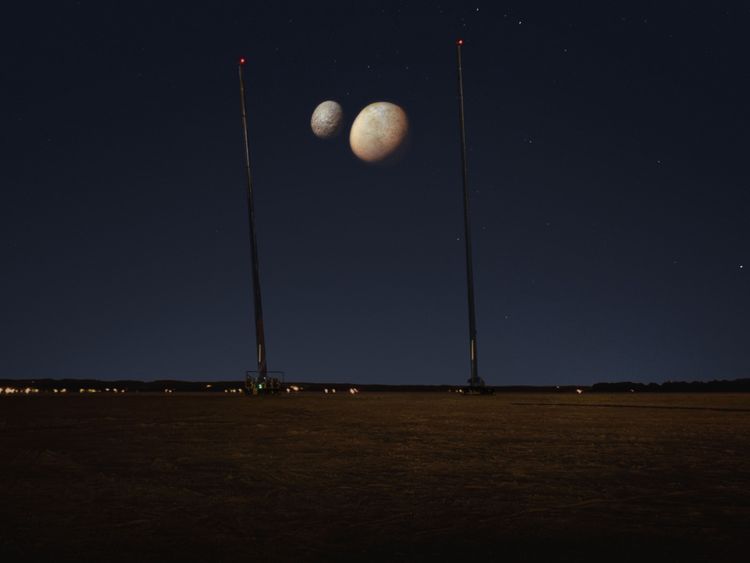 'Two moons' mystery was solved after the UAE government shared details of artificial moon creation using technology.
The residents of UAE were in trouble and surprise when they saw this on the sky and people share it instantly over social media.
Khaleej Times (UAE based publication) reported that these objects were a replica of the two Martian moons created by the UAE government's media office to celebrate the country's Hope Probe.
Two giant 100metre cranes and a 40metre screen was used to makes the moon appear on sky, This effort was done by the government to show its residents what the Hope Probe is capturing 500 million miles away in the galaxy.