Britian's Prince Philip passes away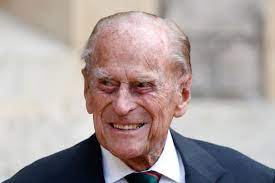 Britian's Prince Philip passed away today, as announced by the Buckingham Palace. He was ninty nine (99) years old.
Buckingham Palace said: "It is with deep sorrow that Her Majesty The Queen has announced the death of her beloved husband, His Royal Highness The Prince Philip, Duke of Edinburgh.
"His Royal Highness passed away peacefully this morning at Windsor Castle."
Prince Philip, Duke of Edinburgh was a member of the British royal family as the husband of Queen Elizabeth II. Philip was born into the Greek and Danish royal families. He was born in Greece, but his family was exiled from the country when he was an infant.
Prince Philip was born on the Greek island of Corfu on 10 June 1921.
His father was Prince Andrew of Greece and Denmark, a younger son of King George I of the Hellenes.
His mother, Princess Alice, was a daughter of Prince Louis of Battenberg and a great-granddaughter of Queen Victoria.
Prince Philip and the Queen had four children, eight grandchildren and 10 great-grandchildren.
Their first son, the Prince of Wales, Prince Charles, was born in 1948, followed by his sister, the Princess Royal, Princess Anne, in 1950, the Duke of York, Prince Andrew, in 1960 and the Earl of Wessex, Prince Edward, in 1964.