Eid ul Fitr holidays announced from 10-15 May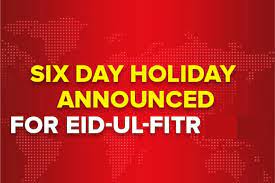 The Government has announced Eid-ul-Fitr holidays from 10th to 15th of May, 2021. This decision was made inline with the Covid-19 situation within the country.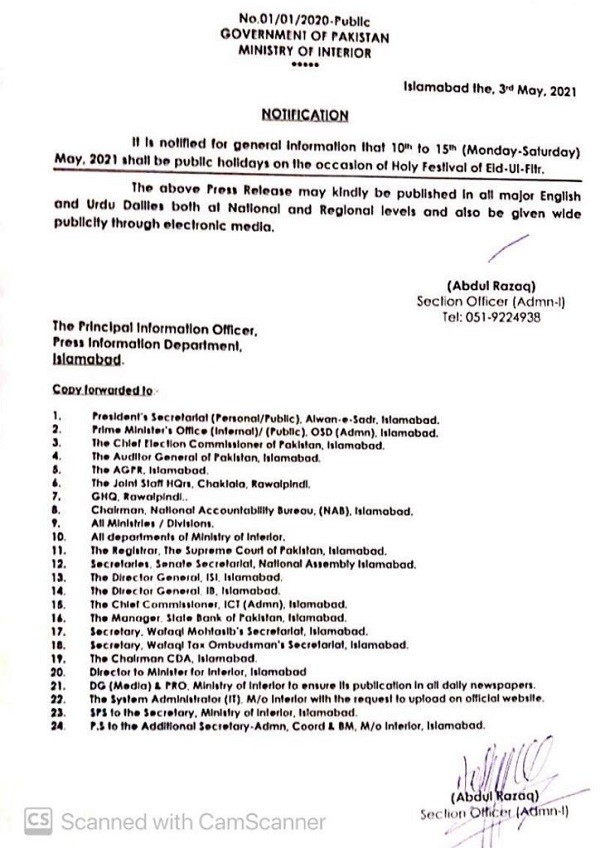 According to details shared by NCOC, the government employees with enjoy eight days off on account of eid holidays (including Sunday 9th May and Sunday 16th May). The government has also emphasized upon people to stay home this eid and help to decrease the corona cases.
NCOC teams along with police and Rangers will enforce covid restrictions during Eid holidays.
Related news: NCOC announces 'Stay Home Stay Safe strategy' this eid