Indian Amnesty demands to remove of curfew from Kashmir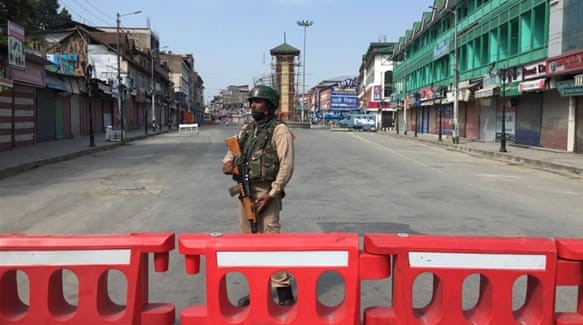 In the lead-up to the move, India sent thousands of additional troops to the disputed region, imposed a crippling curfew, shut down telecommunications and internet, and arrested political leaders.
In Srinagar, Indian-administered Kashmir, for the past two weeks, Mohamad Shafi has been at the bedside of his 13-year-old son Rafi, who has been admitted to the nephrology ward of a state-run hospital in Indian-administered Kashmir's main city of Srinagar.
Shafi is tired and has hardly had much sleep, but the 54-year-old is prepared to stay at the Sher-i-Kashmir Institute of Medical Science (SKIMS) hospital for as long as it takes.
Rafi suffers from a chronic kidney ailment and needs dialysis every 15 days, a medical procedure that cannot be done at his village in Tangdar area of Kupwara, a frontier district some 100 kilometres northwest of Srinagar.