Earth quake and aftershocks hit Indonesia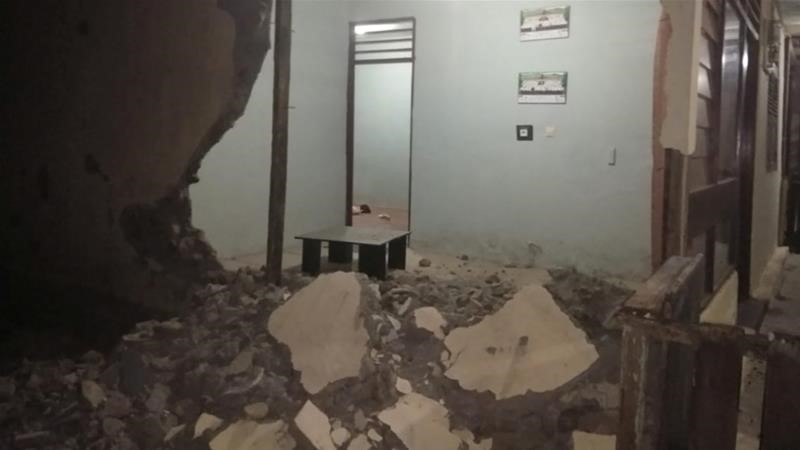 Indonesia's Moluccas islands have been hit by a series of aftershocks after a magnitude 7.2 earthquake killed at least two people, prompting hundreds of people to flee their homes.
The United States Geological Survey said Sunday's quake was centred 166km southeast of Ternate, the capital of North Maluku province, at a depth of just 10km. Shallow tremors tend to cause more damage than deeper ones.
Agus Wibowo, spokesman for Indonesia's national disaster agency, said on Monday two women were killed by collapsing houses and more than 2,000 people had relocated to temporary shelters. The earthquake was followed by at least 65 smaller aftershocks.
The hardest-hit areas, Sofifi and Labuha, can only be accessed by a 10-hour boat trip from Ternate or by small plane, Wibowo said.