Daesh confirm Baghdadi's death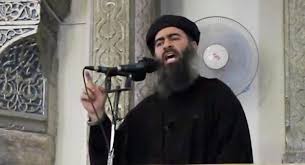 Abu Bakr al-Baghdadi, the cunning and enigmatic black-clad leader of the Islamic State who transformed a flagging insurgency into a global terrorist network that drew tens of thousands of recruits from 100 countries, has died at 48.
His death was announced on Sunday by President Trump, who said al-Baghdadi detonated a suicide vest during a raid this weekend in northwestern Syria by United States Special Operations forces. Mr. Trump said preliminary tests had confirmed his identity.
There was no immediate confirmation by the Islamic State's media arm, which is typically quick to claim attacks but generally takes longer to confirm the deaths of its leaders.
The son of a pious Sunni family from the Iraqi district of Samarra, al-Baghdadi parlayed religious fervor, hatred of nonbelievers and the power of the internet into a place on the global stage. He commanded an organization that, at its peak, controlled a territory the size of Britain from which it directed and inspired acts of terror in more than three dozen countries.