Bakhtawar Bhutto tests positive for Covid-19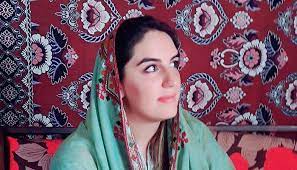 Bakhtawar Bhutto, daughter of politiican Asif Ali Zardari and former Prime Minister Benazir Bhutto tests positive for Covid-19.
In a tweet on her twitter account, she shared that she is isolating at home and is recovering. "I tested positive for Covid-19 on 2nd April, isolating and recovering. Just a reminder to keep being cautious, call people out if their masks don't cover their nose, get vaccinated, and help those less fortunate to get vaccinated too."
Her brother Bilawal Bhutto Zardari, the PPP chairperson, has had the virus too due to which he couldn't attend her engagement.
Covid is spreading fast in Sindh these days. On the other hand  vaccination and smart lock down is also in effect.