Breach of information, Tommy Robinson jailed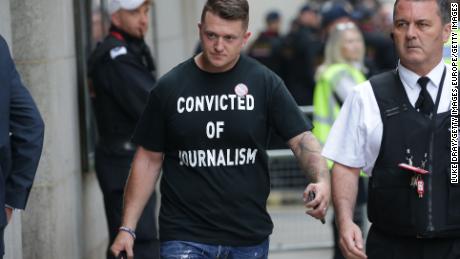 Tommy Robinson faces prison again after being found in contempt of court for "aggressively confronting and filming" defendants in a criminal trial and broadcasting the footage on social media. Initially as per reports he has been jailed for nine months.
The former leader of the English Defence League (EDL) – whose real name is Stephen Yaxley-Lennon – could be imprisoned for up to two years in relation to the incident in 2018, when he filmed defendants accused of the sexual exploitation of young girls.
The footage, in breach of a reporting ban, was then live streamed from outside Leeds crown court while the jury was considering its verdict.
Robinson, 36, from Luton, Bedfordshire, had denied any wrongdoing, insisting that he had only referred to information that was already in the public domain.
However, judges at the Old Bailey in London said on Friday that his conduct "amounted to serious interference with the administration of justice".