550th birth anniversary of Baba Guru Nanak, Sikh pilgrims arrive in Pakistan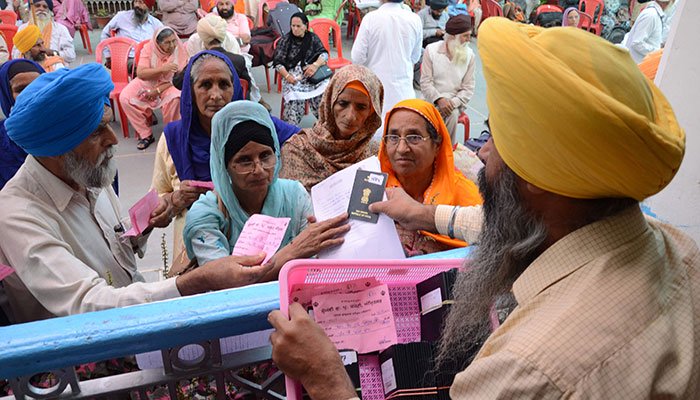 A large number of Sikh yatrees reached Lahore via Wagha Border on Tuesday to attend the 550th birth celebrations of Baba Guru Nanak Dev Ji. 
Chairman Evacuee Trust Property Board (ETPB) Dr Amir Ahmed along with Pakistan Sikh Gurdwara Parbhandak Committee's (PSGPC) Sardar Stwant Singh and other officials of the ETPB were present to welcome the Sikh yatrees at the Wagah border.
The Sikh yatrees will attend the inauguration ceremony of the Kartarpur Corridor on November 9 and attend the 550th birth celebrations of the founder of the Sikh religion Baba Guru Nanak Dev Ji in Nankana Sahib during their 10 day-long sojourn in Pakistan.
Dr Ahmed said the government has made fool-proof security arrangements for the visiting Sikh yatrees, adding that all kinds of facilities would be provided to them during their visit as per the vision of Prime Minister Imran Khan.