New Couple in the B-town?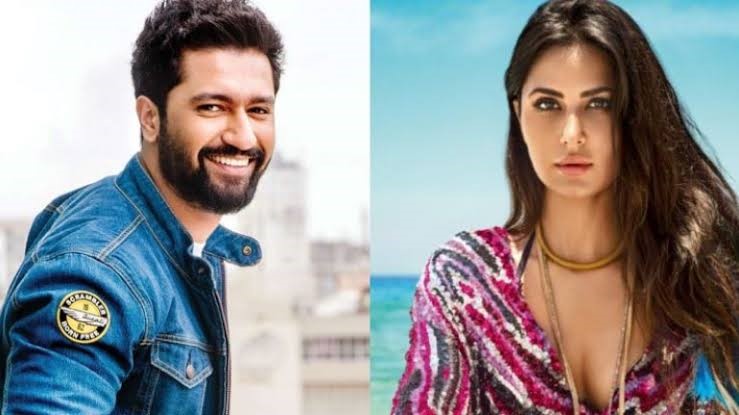 A video went viral on social media, in which Vicky Kaushal adorably signing "Mujhse Shadi Karogi" for Katrina Kaif and telling her if she wants to marry a beautiful, talented guy she can find a good person like Vicky Kaushal and get married.
Katrina was surprised on that proposal and her reaction was just a smile.
While, Salman Khan was also there, who fell on his sister Arpita Singh's shoulder, pretending that he was not watching all this.
Vicky Kaushal was also dating actress Harleen Sethi, later in an interview Kaushal denied and he was single.
Now, internet is abuzz with rumors that Katrina Kaif and Vicky Kaushal are dating each other.