WhatsApp will stop working on these phones from today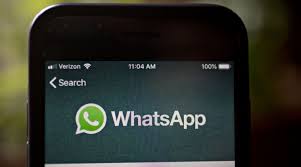 WHATSAPP has revealed that the messaging app will stop working on Windows smartphones today.
It's currently available on select versions of the devices but will cease to be from Tuesday, December 31.

WhatsApp said: "You'll no longer be able to use all Windows Phone operating systems after December 31, 2019, and WhatsApp might not be available in the Microsoft Store after July 1, 2019."
It's not just Windows phone owners that are going to be disappointed though as WhatsApp will also stop working on several Android smartphones and iPhones next year.
As of February 1, 2020, people using Android versions 2.3.7 or older will not be able to create new accounts or re-verify existing accounts.
The same fate will apply to users of iPhones running on iOS 8 or older.