Trump arrives on a state visit to Britain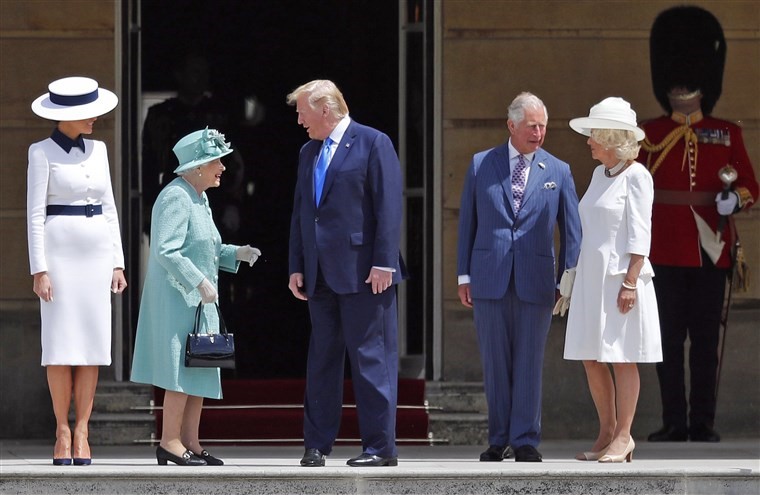 President Trump began his long-delayed state visit to Britain replete with full honors, including ceremonies, government meetings and a Buckingham Palace banquet.
Mr. Trump and Queen Elizabeth II exchanged toasts shortly after they arrived at their seats at a lavish state banquet held in Buckingham Palace, where the menu included steamed halibut with watercress mousse and saddle of lamb. Mr. Trump sat to the right of the queen at the horseshoe-shaped table.
The queen, her eyes focused only on her prepared text as she stood beside a seated Mr. Trump, took note of the president's Scottish ancestry on his mother's side.
She said that Britain and the United States were "bound by the strength and breadth" of their economic ties. Addressing Mr. Trump, she said, "Mr. President, as we look to the future, I'm confident that our common values and shared interests will continue to unite us."