Transfers of officers announced by Pak Army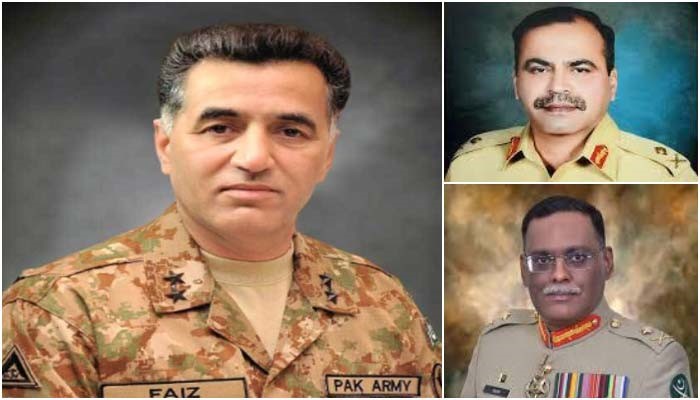 The Pakistan Army on Sunday announced a number of changes to postings of its top generals, most notably appointing Lieutenant General Faiz Hameed as the Director General of the Inter-Services Intelligence (DG ISI).
General Hameed will be replacing Lt-Gen Asim Munir, who has now been posted as the Corps Commander Gujranwala, according to the Inter Services Public Relations (ISPR).
Lt-Gen Sahir Shamshad Mirza, who was also promoted to the rank of three star general this April, has now been posted as the Adjutant General of the Pakistan Army at the GHQ.
According to the military's public relations wing, other changes included the posting of Lt-Gen Amir Abbasi as the Quarter Master General, and the appointment of Lt-Gen Moazzam Ejaz as the Engineer-in-Chief at the GHQ.