Tania Aidrus resigns as Special Assistant to PM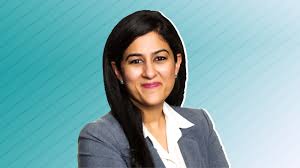 Tania Aidrus Special Assistant to Prime Minister on E-Governance, announced her resign on Wednesday. She cited that this decision was taken due to the recent criticism leveled against her due to her dual nationality.
Sources claim that both SAPMs had failed to defend themselves against charges of conflict of interest, drug price hike. (Another resign of Dr. Zafar Mirza was also laid today).
Two notifications issued by the Cabinet Division said Prime Minister Imran Khan had accepted both Aidrus and Mirza's resignations.