Taliban delegation meets Afghan politicians in Moscow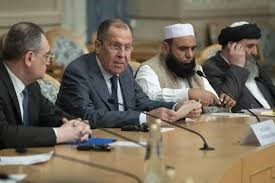 A delegation of Taliban officials led by the group's chief negotiator met Afghan politicians in Moscow this week, officials said on Monday, as fighting continues in Afghanistan and the United States pursues a peace dialogue with the group.
The Taliban to attended a conference marking a century of diplomatic relations between Afghanistan and Russia on May 28, followed by discussions with Afghan politicians about the future of the country on the 29th.
The 14-member Taliban delegation is led by Mullah Abdul Ghani Baradar, in what will be his first international trip since being freed from a Pakistani prison last October to head the group's negotiating team in Doha, Qatar.
Former Afghan President Hamid Karzai will be in the Russian capital his spokesman said.