Suspected links with Fethullah Gulen, Turkey orders arrest of 82 military personnel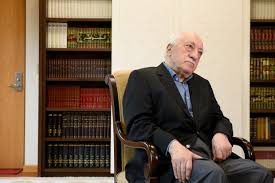 Turkey has ordered the arrest of 82 military personnel over suspected links to the network accused by Ankara of carrying out an attempted coup in 2016, the state-run Anadolu news agency said on Tuesday (Jul 2).
Ankara blames US-based Muslim cleric Fethullah Gulen, who has lived in self-imposed exile in Pennsylvania since 1999, for masterminding an attempted coup in July 2016. Gulen has denied any involvement. Police have launched one operation in Istanbul, prosecutors there said. Authorities have also launched separate operations in the western coastal province of Izmir and the central province of Konya, Anadolu added.
Almost three years after the failed coup, more than 77,000 people have been jailed pending trial and about 150,000 civil servants, military personnel and others have been sacked or suspended from their jobs.