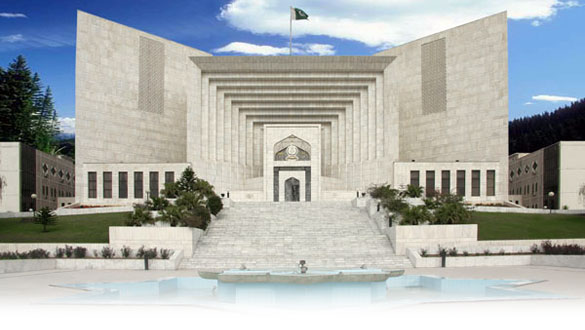 The Supreme Court of Pakistan will hear today on 16th of July the case of video scandal/leak of the Islamabad High Court Judge Mr. Arshad Malik.
Earlier to this Ms. Maryam Nawaz had presented video and audio of Mr. Malik in a press conference and termed it to be an evidence for decision made against Mr. Nawaz Sharif.
Mr. Malik had denied all these allegations. In his defence, he released a press note denying all the allegations made against him in this reference. He said that "all these proofs are fake and fabricated to defame me and get a decision in the case. Nasir Janjua came to meet me and offered cash equivalent of Rs 100 million. I was told that Mian Sahib is willing to pay whatever I demand on acquitting him in both references. However, I declined the bribe offered to me while committing remains sticking to merits,".
Islamabad High Court requested the ministry and therefore the Mr. Malik was removed from the post of judge on 12th of July for the controversial scandal. Supreme Court of Pakistan took up the case which is fixed for hearing today under the supervision of Chief Justice of Pakistan Asif Saeed Khosa.
A petition was submitted by a citizen Mr. Ishtiaq Ahmed with an appeal to conduct independent judicial inquiry of the video scandal. Special security has been allocated in the SC and near by premises. According to an SC notification, the staff will allow people inside only through special passes and snap-checking. Mobile phones and cameras are not allowed.