Supreme Court suspends disqualification of Qasim Suri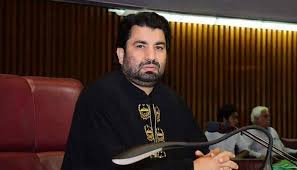 Supreme Court of Pakistan on Monday suspended the order of an election tribunal of Balochistan High Court that had de-seated National Assembly Deputy Speaker Qasim Suri.
Suri had challenged his disqualification for alleged irregularities in the election process through a petition in an apex court, and a decision in this regard was made early on Monday.
A three-member bench headed by Justice Umar Ata Bandial, and comprised of Justice Faisal Arab and Justice Ijaz-ul-Ahsan, heard the case.
Counsel of Qasim Suri, Advocate Naeem Bukhari, had filed a petition in the SC, pleading to court that it overrule the decision of the election tribunal that had disqualified Suri.
In the petition, the Pakistan Tehreek-e-Insaf leader stated that irregularities in the electoral process could not be attributed to the candidate, and instead rested with the authorities.