Rahim Shah tests positive for Covid-19. This was announced by him on twitter  on Sunday. It said:
'This is to inform you that I am diagnosed as Covid positive and staying in self isolation. Please take this seriously for the safety of every Pakistani. as it is not a joke and do pray for my fast recovery. Jazakallah khair.'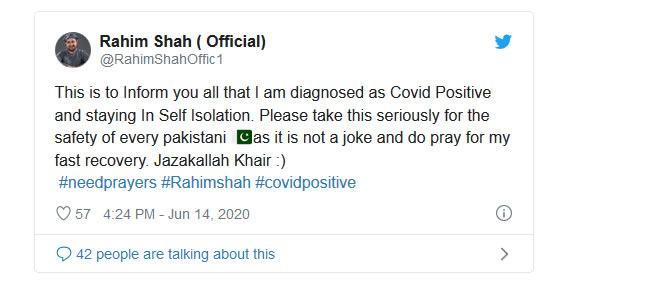 The singer contracted some symptoms and has  placed himself into quarantine at home.