PM Imran Khan addresses Pakistani community in Washington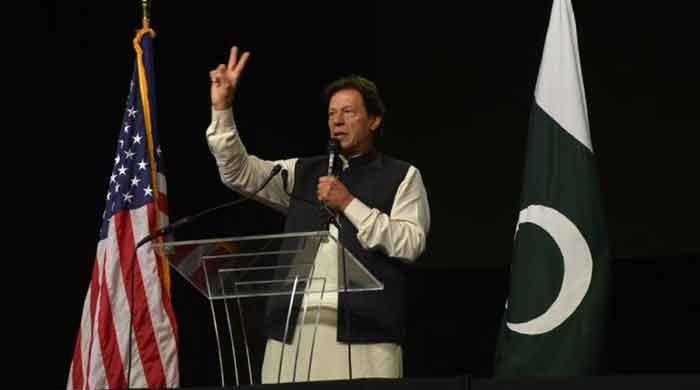 Hours before his meeting with US President Donald Trump scheduled on Monday at White House, Prime Minister Imran Khan Sunday assured the nation that he would put their case before him and would neither embarrass them nor let them down before any one.
Addressing the biggest ever gathering of Pakistani Americans at the jam-packed Capital One Arena in the downtown Washington, he said since very first day he had been opposing the military solution in Afghanistan for what he was heavily criticized.
The people including men, women and children had travelled from across different states of America and even other countries to reach Washington DC to have a glimpse of Imran Khan, who was on his maiden US visit after assuming the office.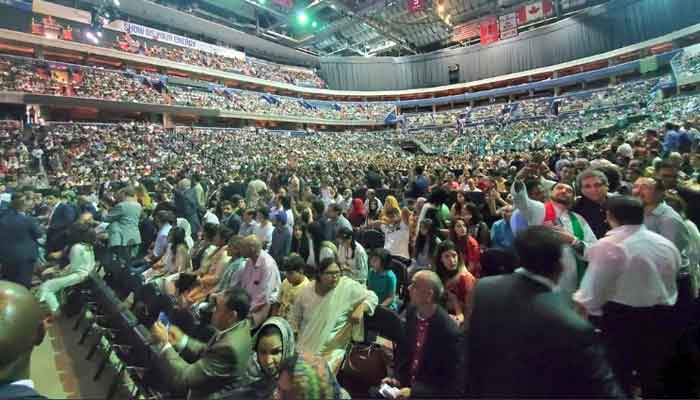 The prime minister entered the venue in white shalwar kameez and charcoal waistcoat, he waved to the audience who arose from their seats to welcome the one whom they had been yearning to see.