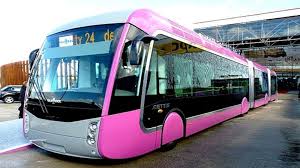 The Peshawar Bus Rapid Transit (BRT) project is to be inaugurated today by the Prime Minister. It is a flagship project of the PTI-led Khyber Pakhtunkhwa government.
Prime Minister Imran Khan along with KP Chief Minister Mahmood Khan will inaugurate the project at Chamkani Depot at 3pm. Sindh Governor Imran Ismail and Defence Minister Pervez Khattak are also expected to be at the launch.
According to details shared by the Special Assistant to Chief Minister on Information and Local Government Kamran Bangash, the ZU-BRT uses a third-generation technology system and will provide relief and better transport to the people in the provincial capital.
360 bicycles for both men and women have been arranged, besides buses, on the 27km bus rapid transit (BRT) track.
The Rs70 billion BRT project was estimated for Rs. 49.43 billion, however, the cost of the revised PC-1 had increased to Rs. 66.43 billion, which was later increased to Rs. 70 billion.
The project consists of a 27.5km main track and 31 stations while the length of the feeder routes is 62km and has 146 stops. The main track is connected to seven different areas of the city so that the people can travel from their areas in small buses to reach the main route. Three mega commercial plazas would be completed in June 2021, but the bus parking areas are ready.