Peace talks in progress between rival Afghan groups in Qatar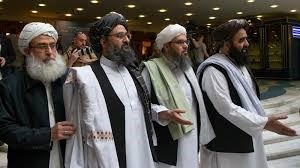 US and Taliban officials decided on Saturday to put their ongoing peace talks on hold for two days to allow for a meeting between rival Afghan groups to be held in Qatar, Taliban and US officials said.
The warring sides started a seventh round of peace talks last week, aiming to hammer out a schedule for the withdrawal of foreign troops in exchange for Taliban guarantees that international militant groups will not use Afghanistan as a base for launching attacks.
The US peace envoy leading talks with the Taliban to end the war in Afghanistan said the latest round of discussions were the "most productive session" to date.
In a tweet, Zalmay Khalilzad said substantive progress had been made on all four parts of a peace deal.