Indian Home Minister Amit Shah re-hospitalised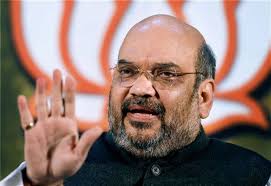 Indian Home Minister Amit Shah hospitalised again after recovering from coronavirus.
Shah, a close aide of Prime Minister Narendra Modi and the virtual number two in his cabinet, was admitted to the government-run All India Institute for Medical Sciences in New Delhi, the hospital said in a statement.
"He is comfortable and continuing his work from the hospital," it said, adding he had tested negative for COVID-19.
Shah had been admitted to the hospital on August 3 after catching the coronavirus.
"I request all of you who came in contact with me in the last few days to isolate yourselves and get tested," Shah had said in a tweet.